GOOD PATRIXXX is the brother of EVIL PATRIXXX. GOOD PATRIXXX is very different than his brother. Most notably, he rides a unicorn wherever he goes. He likes to eat sushi and play with animals. He is a good person. He and Username:777 started a charity to help poor kids get more money to buy things and to teach them about God. He is also quite the philantropist. He always has a can-do attitude toward any challenge that comes his way. He is also a football player and has won 35 consecutive Super Bowls. GOOD PATRIXXX is an all around good guy.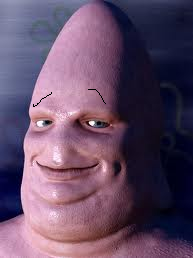 Ad blocker interference detected!
Wikia is a free-to-use site that makes money from advertising. We have a modified experience for viewers using ad blockers

Wikia is not accessible if you've made further modifications. Remove the custom ad blocker rule(s) and the page will load as expected.